With my deployment date looming, I made a last-minute decision to travel for the last week, seeing a lot of friends from my previous trip to Antarctica, as well as some old co-workers. Over 4,000 miles of flying and driving later, I'm back home, with just enough time to finish packing before the next part of my traveling commences.
01: Dallas to Los Angeles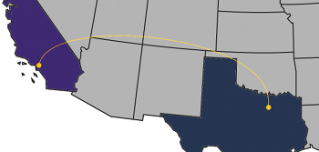 The journey began at 5:30 AM, with an early flight to LAX.


los angeles, early morning
02: Los Angeles to Santa Barbara (and back)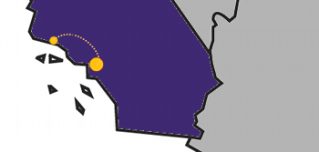 Unfortunately, I just missed my connection. Instead of waiting around for the next flight, I decided to rent a car and make the short, lovely drive up the coast. It was a beautiful day, and I arrived to spend two days in Santa Barbara with my friend Dan (a fellow McMurdo winterover in 2011).


the santa barbara coast
03: Los Angeles to San Francisco


After driving back to L.A., I hopped a flight up the coast to San Francisco, where I spent four days with my friend Pablo (who I met while living at the South Pole) and his family, relaxing and exploring the city.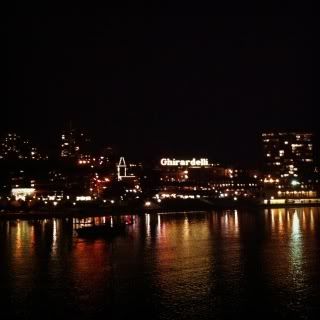 ghiradelli square from the bay
04: San Francisco to Chicago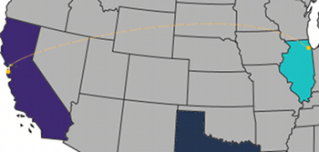 Chicago was my home before I went to Antarctica in October 2010, and this was the first time I'd been back since leaving. It was great to see my old friends and co-workers, as well as Edwina and James, two friends I met at McMurdo!


the chicago skyline
05: Chicago to Dallas


Two days in Chicago, and then back to Dallas, my home base for the last two months. It was a lot to squeeze into a very short amount of time, but it was my last trip before I head off in four days, and it was a great chance to enjoy time with friends in some of my favorite cities in the entire world!



Part two of my travels will begin in four days, and will follow my trip from Dallas to Denver, on to LAX, and then Auckland, New Zealand, Christchurch, NZ, and finally down to McMurdo Station, Antarctica for nine months!