The research vessel
Nathaniel B. Palmer
came into port at McMurdo Station yesterday! Named after the first American to lay eyes on Antarctica, the
Palmer
is a combination ice-breaker/research platform that is
run by the NSF
. It was only in port for one night, but a few lucky townies got to go aboard for a top-to-bottom tour of the ship!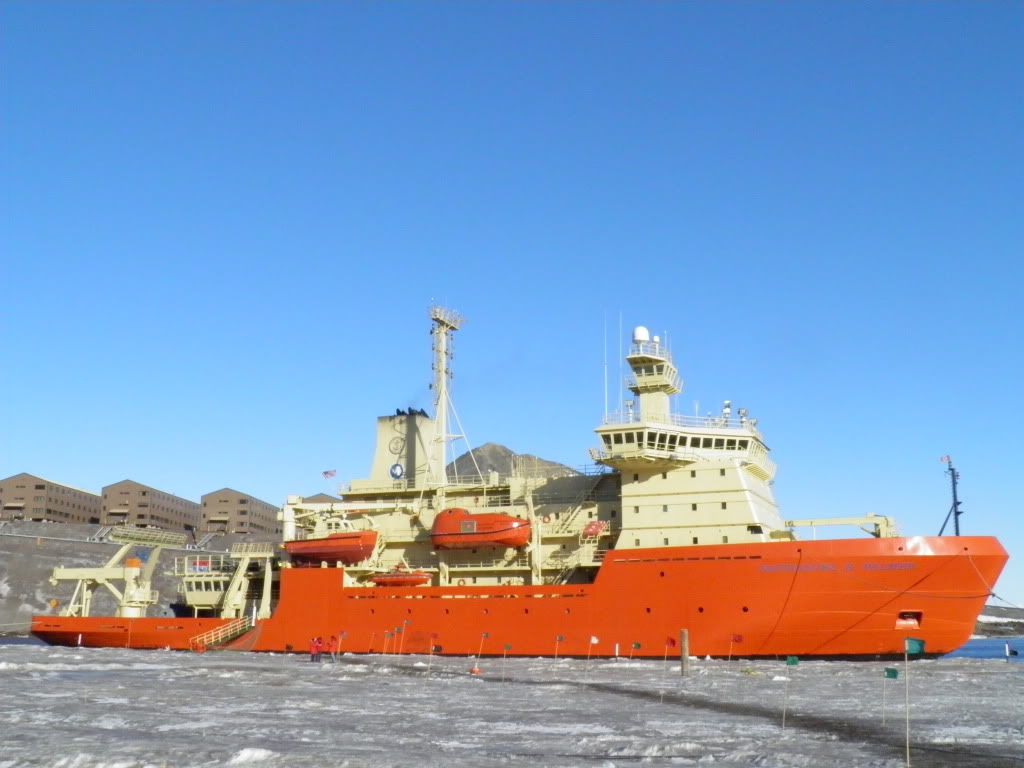 the palmer, docked at the ice pier



our tour guide, an oceanographer who's done several tours on the palmer



the science labs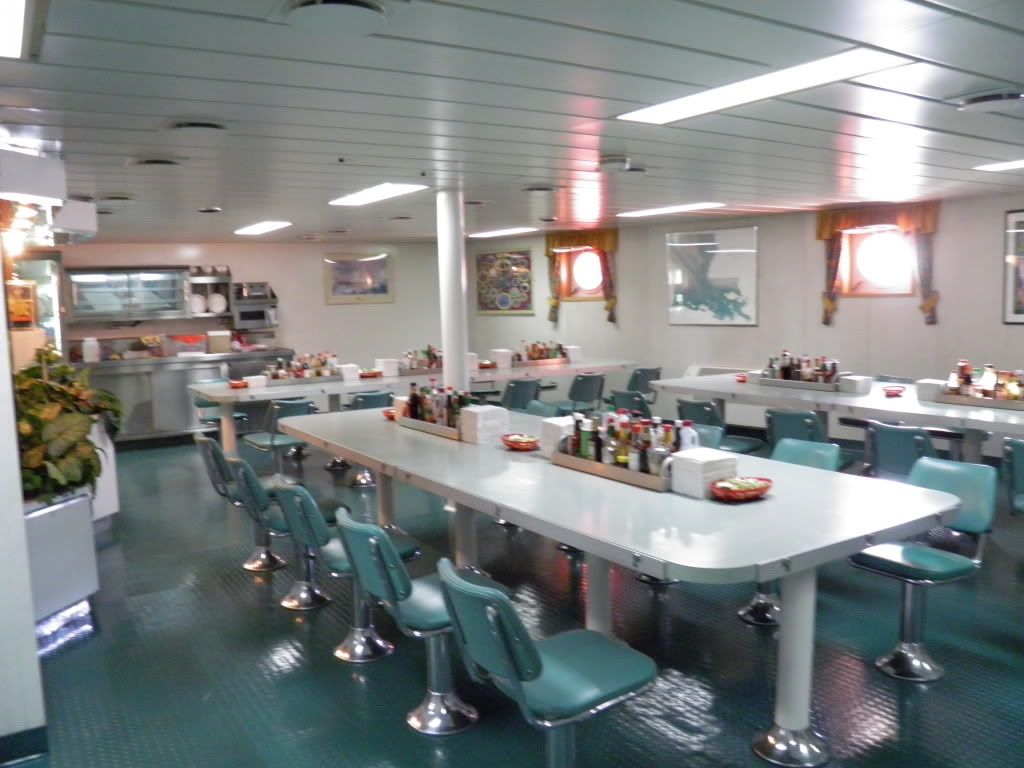 the galley, which was stocked with tasty-looking chilean treats!



very cramped living quarters... and you thought south pole jamesways were small!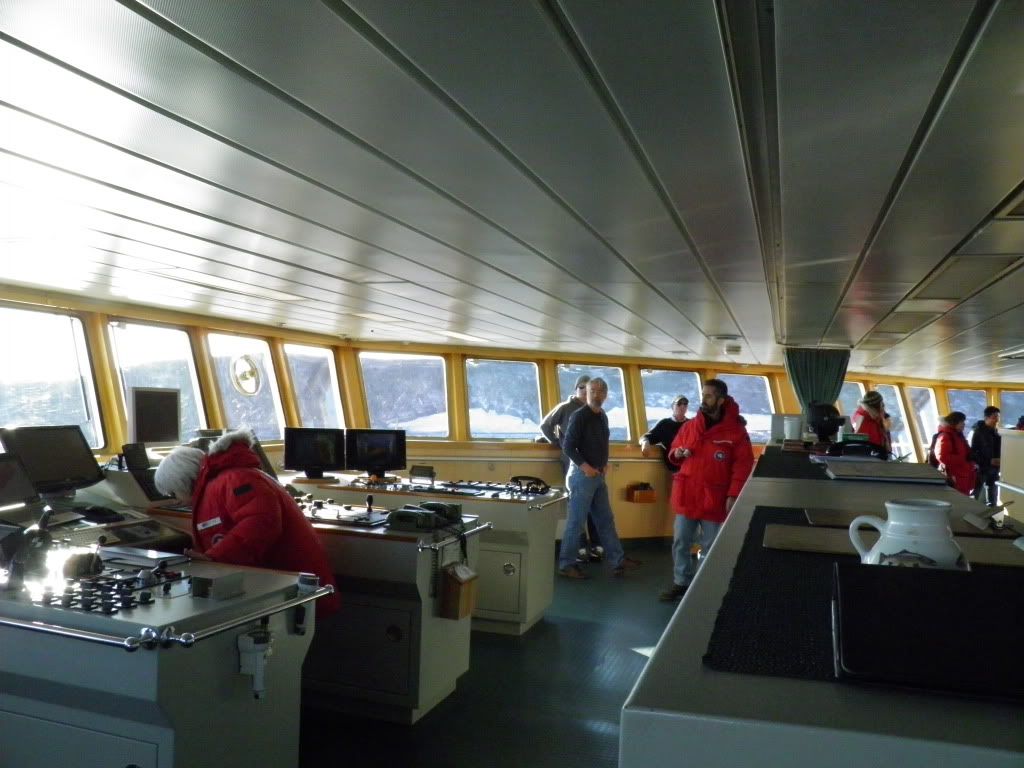 up on the bridge, looking out into the harbor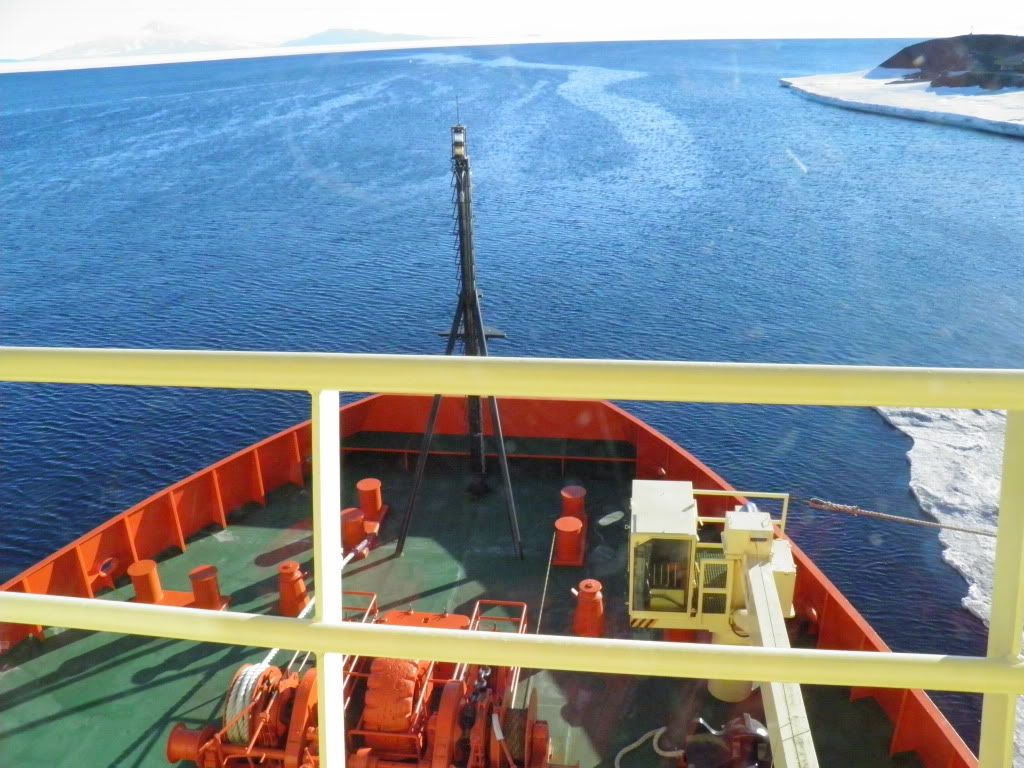 looking out at beautiful blue water, and whales!



saying goodbye to the ship


Now I just need to get out to Palmer Station to complete the set! Thanks to the crew and scientists of the R/V Palmer for a great tour, and safe journey ahead of you!