This post is for my sister Sarah, who told me that I need to blog more often about the things I do in Antarctica! Miss you, sis!
My boss called me into his office last week and asked, "Michelle, are you interested in going to Room With a View? There's an open spot for tonight's trip."
"What on earth is Room With a View?" I asked, picturing a small house on a cliff somewhere, overlooking the water, quaint and cheerful.
I was half right. Room With a View, I was informed, is a four hour boondoggle trip outside of town, accessible only by snowmobiles on a thirteen-mile-long snow road. It's not a room at all, and it's not quaint or cheerful, but it does have one heck of a view overlooking the water! The Room sits about 1,400 feet on the slope of Mount Erebus (an active volcano on the other side of Ross Island), and has a 360 degree view with some amazing scenery!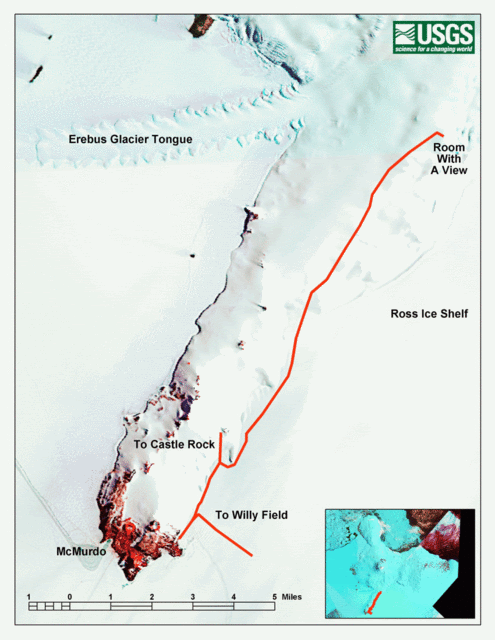 a quick pic in front of Mt. Erebus... it was a warm enough day that I didn't really need the jacket! (you can faintly see the volcano smoking)



our skidoo caravan, speeding along the snow



there was a faint sundog (light ring around the sun) right over the open water in the bay



some of the islands are seal colonies where scientists go to do research. you can also make out the Erebus ice tongue, which is a huge glacier that flows into the sea!


Boondoggles are fairly rare on station, but every so often we get the chance to escape from town for a few hours and go somewhere new, whether it's Room With a View, or a quick "sleigh ride" to the South Pole, or maybe a helicopter ride to one of the field camps!