The biggest event of the year for the Supply Department (where I work) is the annual Cargo Vessel Offload.
This year's cargo ship is the
Green Wave
, as I previously posted about. It's currently in port and in the process of offloading almost 300 shipping containers of supplies and food, as well as several new vehicles for our station!
Between the bad weather (it's not offload if it's not blowing snow!) and the long hours (12-hour shifts for day and night crews), it's definitely a challenge. But the team I'm working with is fantastic, and the work is really interesting!
On February 19, I did a "Day in the Life", where I recorded my entire day from the moment I woke up until the moment I went to bed. Here are a few highlights from that day:

6 AM, and the dayshift crew assembles in our warming hut at the Ballpark (our work site).



We dive into work right away. The entire morning is spent moving drums from shipping containers to their locations nearby.



These first drums are on pallets at least... much easier to use a forklift than to move them by hand!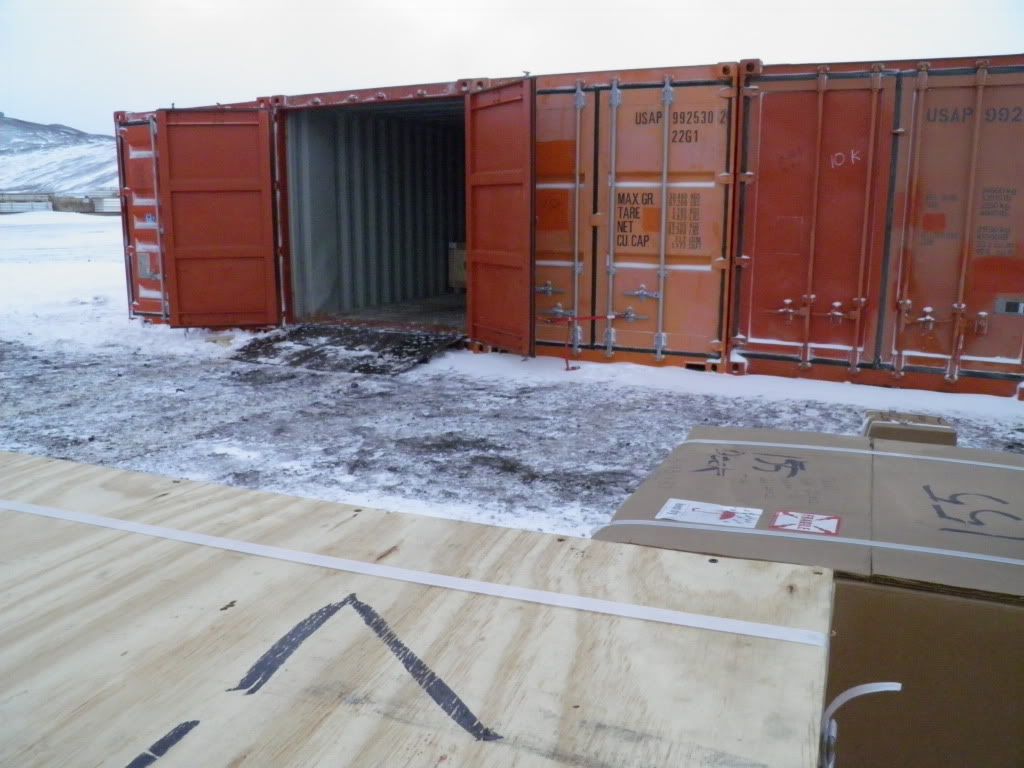 Shortly before lunch, we finally move on to boxes of cargo. This is all stuff for our store and recreation department.



It's finally noon, and off to lunch!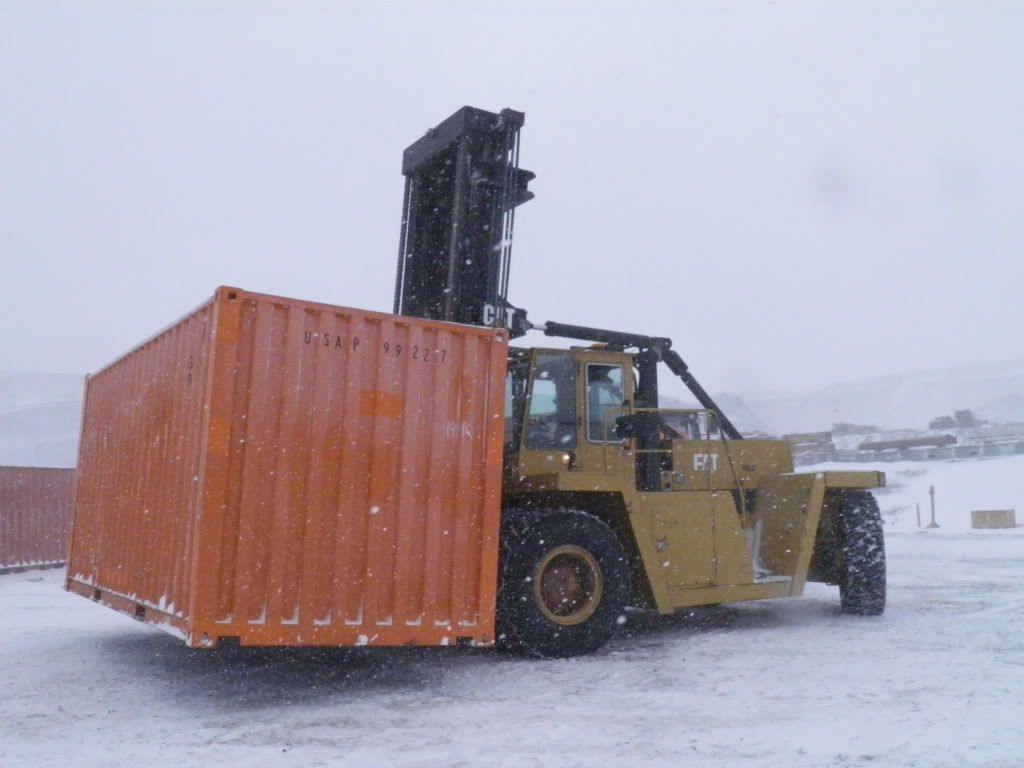 After lunch, it's back to work. This is "Fat Cat", a huge forklift that can handle up to 50,000 lbs of cargo at a time!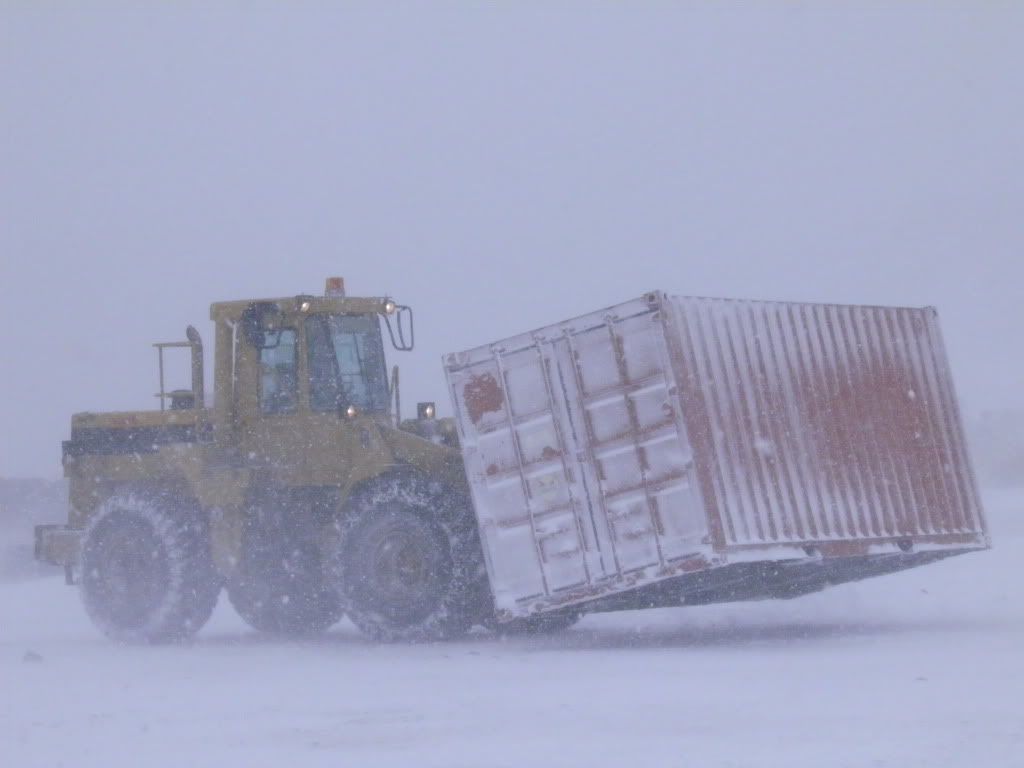 The weather starts to get worse in the afternoon, and a Condition 2 is called. This means visibility is dropping and unsafe conditions may be present... we keep working, but are extra cautious. Not even a blizzard can stop vessel offload! Another forklift takes away empty containers, which are quickly replaced by full ones.



Until finally it's 6 PM, and we're relieved by the night shift! No ride this time... it's a long walk down the hill to dinner.



I usually crash by about 8:30 PM, so I can get a full night of sleep before being up the next morning. After a long day in the snow, it's all I can do to keep my eyes open through dinner and make it back to my room!
Tomorrow, hopefully, I'll post more pictures off offload. It's a really interesting process, and I've had the chance to see it from several different angles.
There is a lovely news story from TVNZ
that can be found at this link
, showing offload from the New Zealand side of things, as we deliver many supplies to the nearby Scott Base, and many New Zealand Defense Force workers come down to help us out during this busy time!
You can also
follow live still-frame video from our three webcams
to see Vessel Offload in real time!