New York City is, to me, like that older cousin you looked up to when you were young. When you're a kid, it's magical and big and it can do no wrong. As you get older, you realize that it has its flaws; you still love it, but you start to notice the rudeness and the way it always seems to busy for you to just stop and relax and say "hi" to it.
Okay, possibly I'm taking this metaphor too far. The point is, I'm shocked by how much my opinion of the city has changed over the years. I was twelve the first time I came to Manhattan , wide-eyed with the naivety of a child who has never been in a big city before. But now, alas, the magic is gone. Which isn't to say that I don't still love this city; just that it no longer shines quite as brightly.
Some people are born to love New York City with all their soul. I'm not one of them. It's the crowds, and the buildings, the constant traffic and honking of cars. The guys hawking their goods on the street, and the smell of exhaust. It's the people and the attitude. It's the noise, which you can't escape. I don't mind playing tourist, but I can't enjoy the city the way I did when I was younger.
I have a lot of memories of NYC though: seeing my first Broadway play; eating a slice of pizza the size of my head; seeing a concert at Madison Square Gardens; getting lost in a bad part of town after dark with a friend; breathing in ash and crying at the WTC site shortly after 9/11. New York is a part of my history like no other city I've ever been in.
In fact, New York is a part of my history in another way: my family comes from here, going back to the 1800s when my ancestors first came over from Europe. And this is why I'm here this week. Some people go on vacation to see the sites; I go on vacation to sit in libraries and dig through musty old books and reels of microfiche, and to wander cemeteries.
This week is also Passover, so I'm happy to be able to join my family on Long Island for the holiday and to see cousins who I haven't seen in years.
Since I felt it was wrong to come to NYC and only sit in the library, I took today to walk around the city and see a few landmarks. Mostly I wandered Central Park and read in the sun, though... you can take the nerd out of the library, but she'll still be a nerd!

the empire state building



the ceiling of the new york public library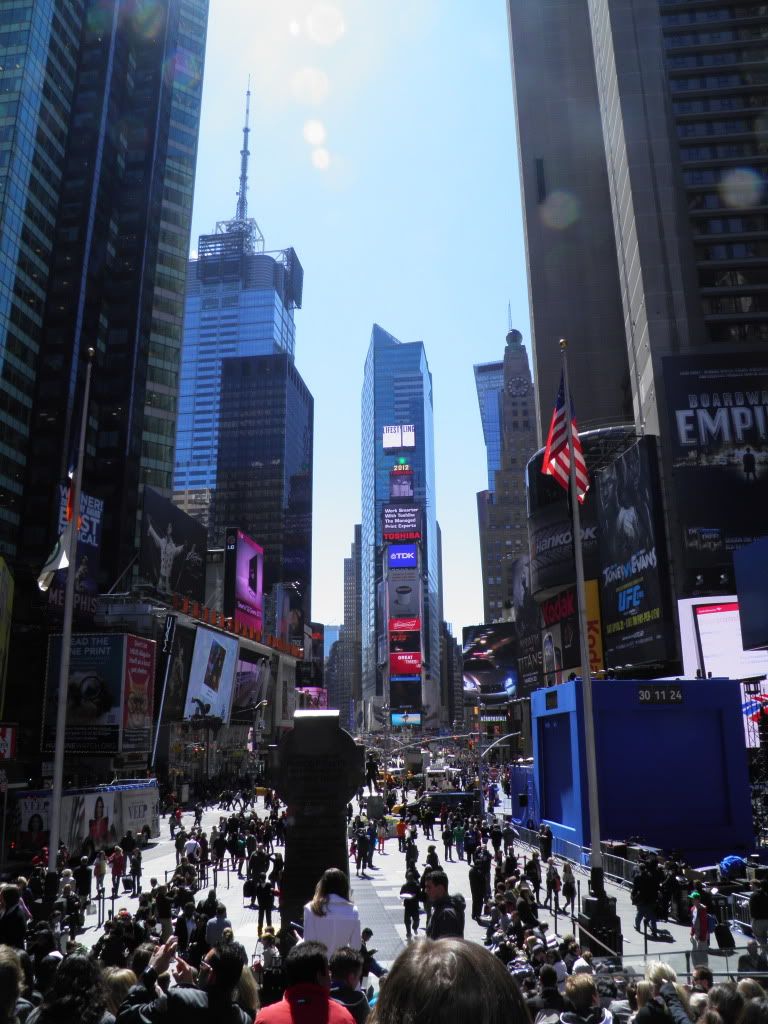 times square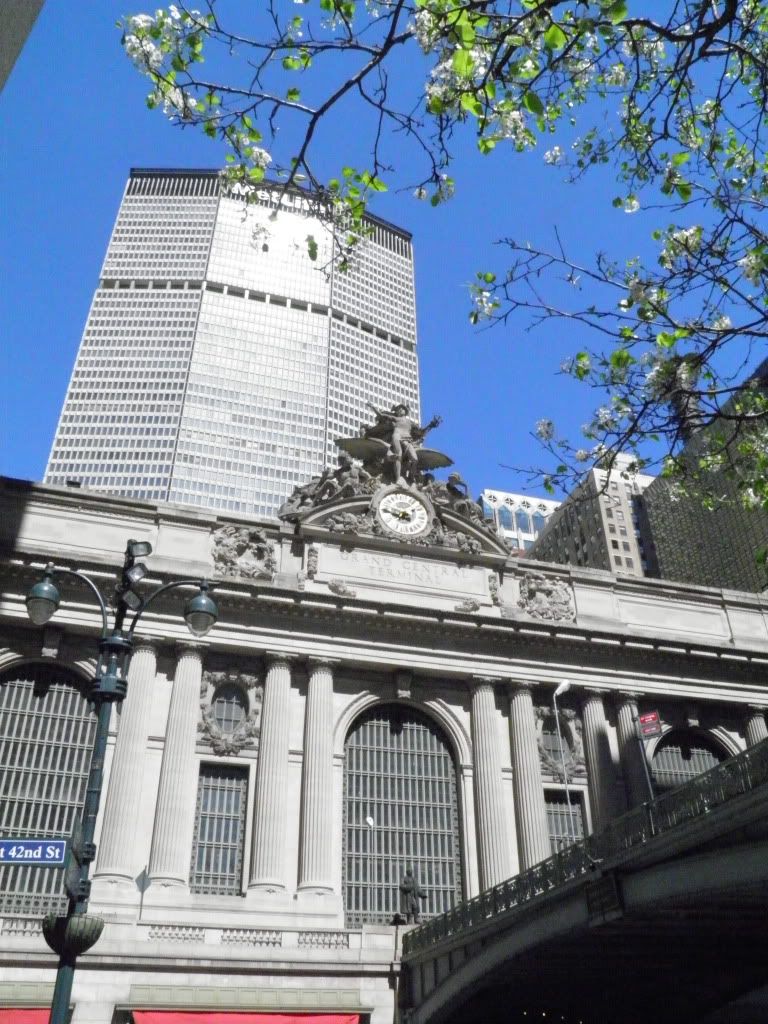 grand central station