Only a week and a half late!
There are only a few major cities in the U.S. that I've never been to (Seattle, Boston, Indianapolis, Washington D.C., and Baltimore), but I can scratch one item off of that list now! I spent a few days last week in our nation's capital, seeing the sites and catching up with a couple of friends who live in the area.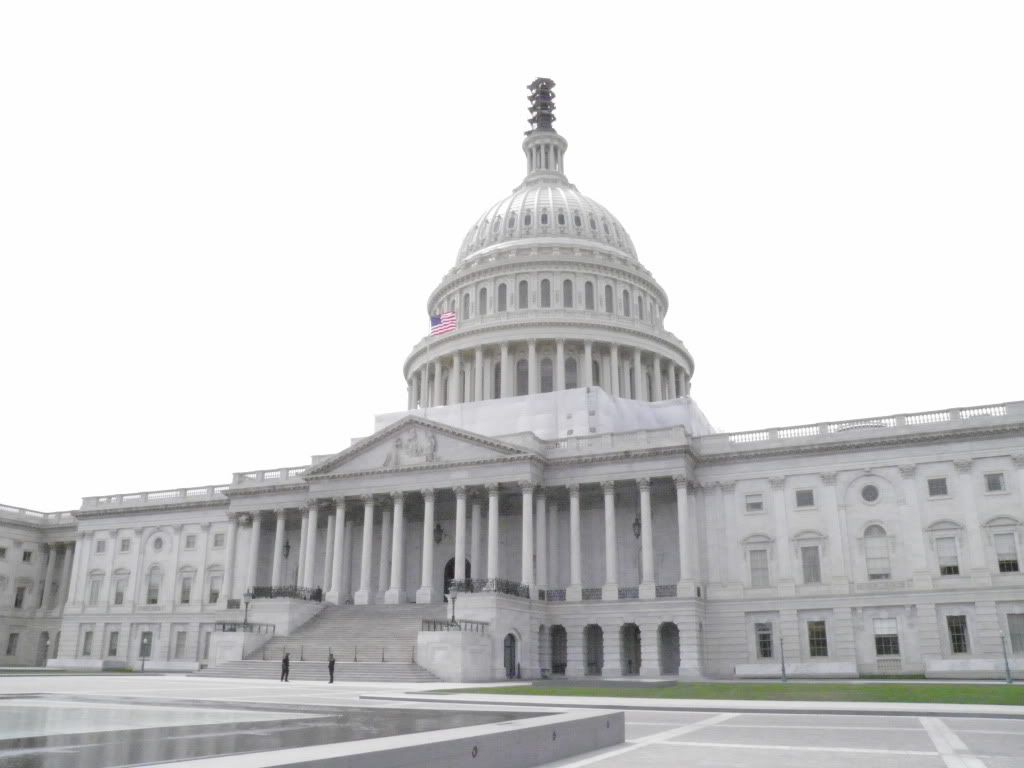 the capitol
D.C. is majestic. That's really all there is to it. The city is white marble and granite, Doric columns, and beautiful domed ceilings. It's art and history and sweeping parks. Even if you're not interested in the government and political part of D.C. (though it's hard to ignore!), the architecture alone is more than worth the trip.
And the museums! If you're interested in something, Washington has a museum for it, and it's probably free. The Air & Space Museum was definitely my favorite, although I missed
the arrival of the Space Shuttle Discovery this morning
(link to National Geographic's beautiful photos of the shuttle's arrival at Dulles airport).
I was short on time, so I did my best to pack in as much site-seeing as I could.

cherry blossoms in front of the capitol


This spring marked the 100
th
anniversary of the gifting of the famous Cherry Trees that line D.C.'s parks and buildings. My first full day in the city began with a parade for the
National Cherry Blossom Festival
.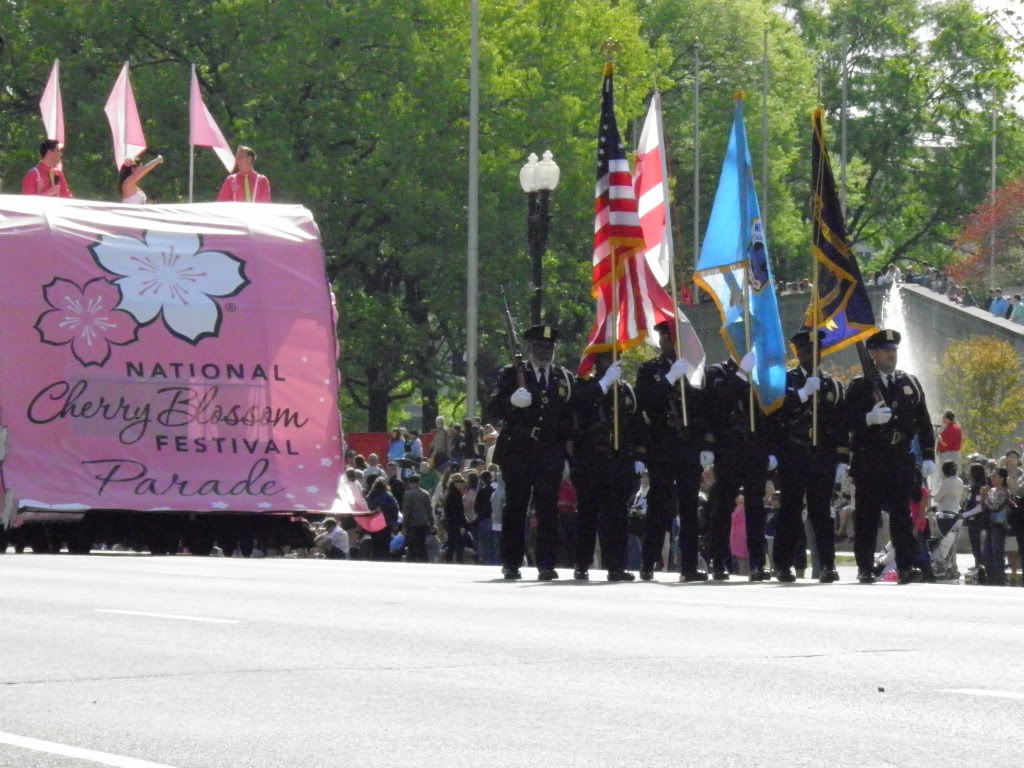 And then it was off to the monuments. It was a beautiful day, and I spent it walking from one end of the city (the Lincoln Memorial and surrounding war memorials) all the way down to the Capitol.

lincoln in all his majesty



the beautiful and serene WWII memorial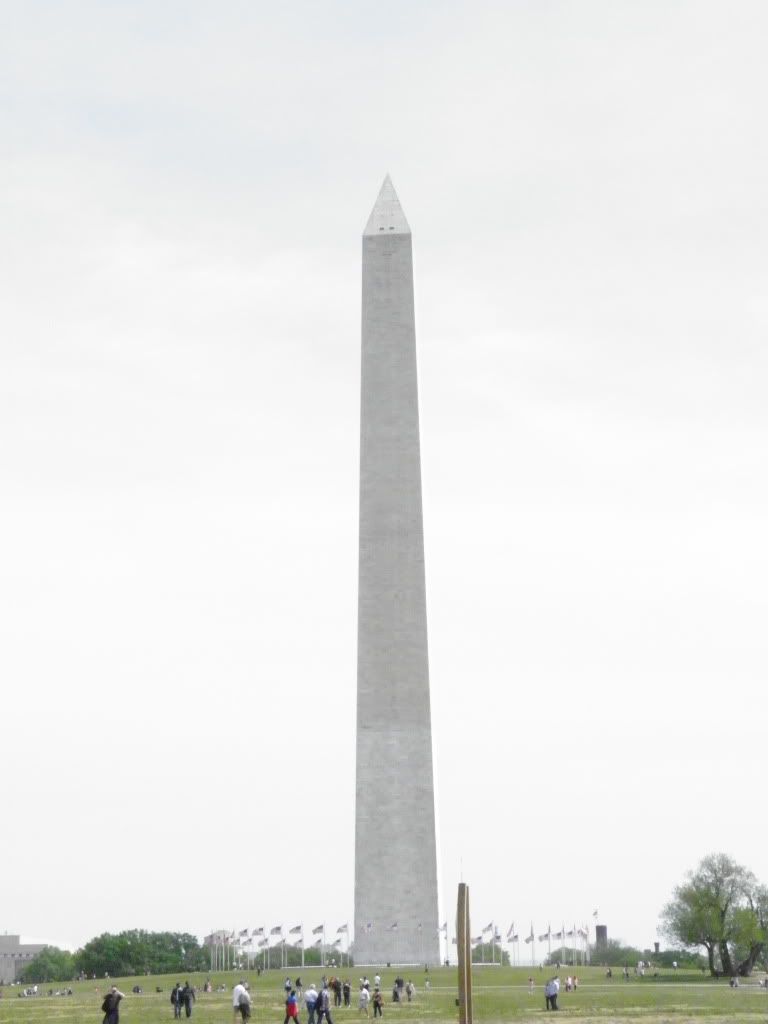 the national monument; cracks can still be seen in the side from last year's quake


And then I was lucky enough to get on a tour of the inside of the Capitol, which was not only beautiful, but blessedly air conditioned.

the inside of the dome of the capitol


My second (and last) day in the city was spent in museums; specifically, the Air and Space Museum, and the American History Museum. As I mentioned before, the former was amazing, full of famous aircraft (almost all of them originals!). A tour guide took us from the beginning of flight (the Wright Brothers original flyer) to the first passenger planes, early rockets, and moon landing rovers.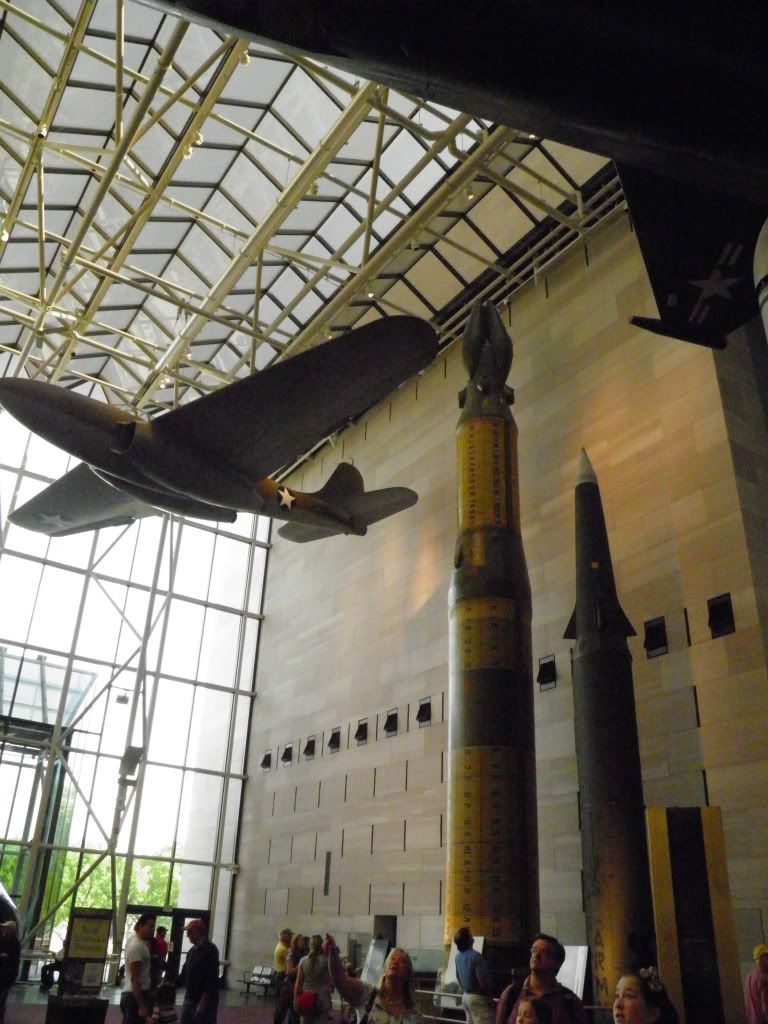 the lobby of the air & space museum, with a fighter jet and rockets looming above me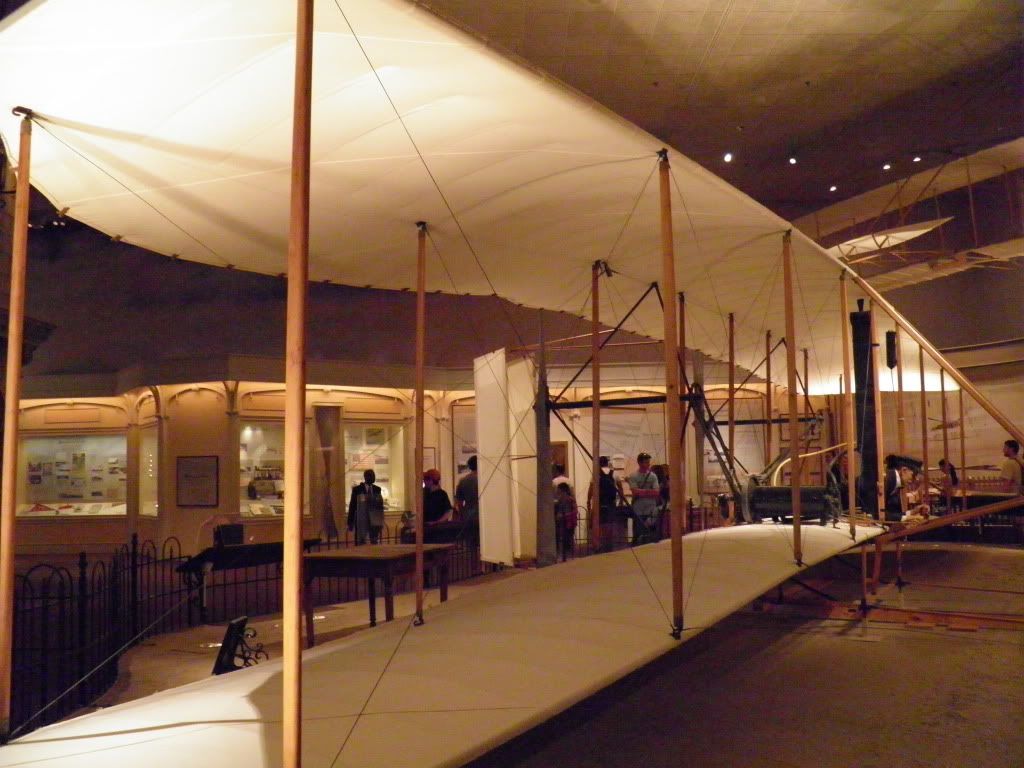 an original wright bros. plane


This trip definitely wasn't long enough to see everything that I wanted to see, so I'll have to come back some other time to see the rest!