I'm currently in Dubois, Wyoming. No, that's not true. I'm half an hour north of Dubois, down a 16-mile long dirt road, surrounded by mountains, fields, forests, and rivers. This is the Bitterroot Ranch, a working dude ranch on the edge of some of the most amazing nature you can imagine. A fast-flowing river puts me to bed each night, and towering, snow-capped mountains greet me when I walk out of my cabin.
This is where I'm spending my summer, working as a housekeeper (-slash-cook-slash-waitress-slash-occasional tourist). It's not glamorous work, but they payoff makes it worth it: hiking mountains and dirt trails, swimming and fishing in the nearby ponds, and, of course, horseback riding.
This is the Bitterroot: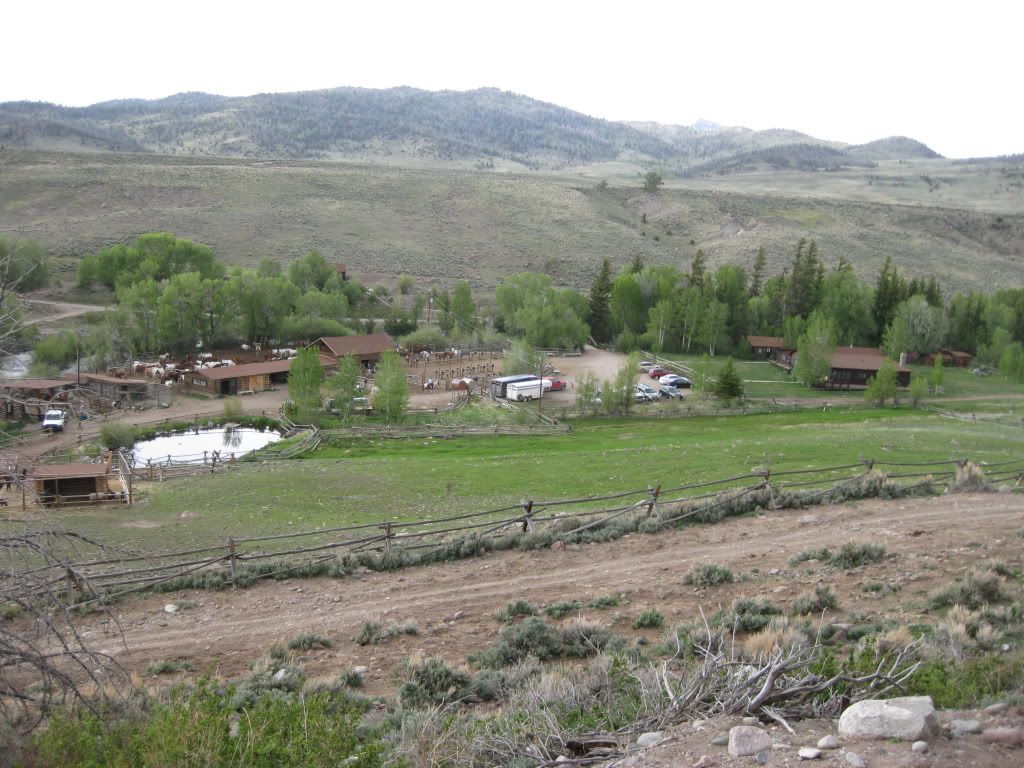 looking down at (left to right) the goat barn, duck pond, stables, parking lot, main lodge, and some guest cabins


This land is stunning. It's home to a variety of wildlife (deer, elk, rabbits, bears, and coyotes*, to name a few), plus horses and sheep from the ranch. There are old buildings that are filled with history dotting the landscape, from
a hide-out cabin used by Butch Cassidy
and the former home of the
Sheep Queen of Wyoming
.
(I haven't been to the Butch Cassidy cabin yet, but hopefully someday soon!)

the cabin of the sheep queen of wyoming



an old airplane hanger


But it really is beautiful here. The weather is unpredictable-- snow one day and overwhelming heat the next-- but that doesn't keep us inside!

highland cattle grazing



a storm moves in across the plain



sunset over the mountains


It's been a busy few weeks, so I'll get more photos up later, including the Transit of Venus and more pictures from around the ranch and the local towns that I've visited!